---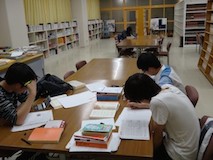 JUNIOR HIGH SCHOOL & HIGH SCHOOL
Carl Hunter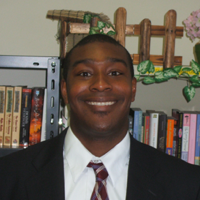 My name is Carl Hunter, and I teach English, Social Studies and various other classes in the Junior High school and High school. I've been working at Gyosei since 2010, and have lived in Kisarazu since 2008. I really enjoy living in Kisarazu because it has the quiet calm of the countryside and easy access to Tokyo and Yokohama.
I was born in Tacoma, Washington, but I was raised just outside of Washington D.C. I've played soccer ever since I was 8 years old, and continued playing in university. My club team was ranked nationally and my university team played in the national tournament three times. We made it to the elite 8 once, where I earned the Most Valuable Defender award. I still enjoy playing soccer occasionally with students and friends. I also ran track in High School, and enjoyed the long jump and triple jump. My state-championship-winning long jump was 7 meters.
I have really enjoyed my time in Japan. I love trying strange new Japanese foods. One of my favorites is Nagoya-style tebasaki. I also enjoy Japanese festivals. I still remember the first festival I visited, in Fussa. I went with my sister, and tried okonomiyaki for the first time. It is still one of my favorites!
Andrew Webber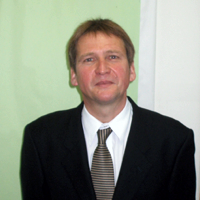 I was born in Newcastle, Australia. After teaching mathematics in Australia for a number of years I came to Japan to work at Gyosei International School.
At Gyosei I have taught Mathematics in the High School and Junior High School. I have also taught English at Gyosei Kimitsu Kindergarten and Gyosei International Primary School as well as in the Junior and Senior High Schools.
My hobbies are a cycling and swimming, two things which I try to do regularly. Some other things that I like to do are swimming or surfing in the ocean and traveling. However, I don't get to do these things as often as I would like.
Joseph Vanualailai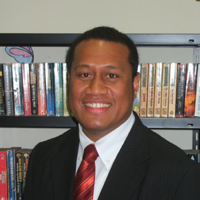 Bula!
This word (pronounced 'boo-lah!') means hello in the Fiji language. I was born and raised in Fiji, and studied science in high school. I graduated from the University of the South Pacific, majoring in Math and Physics. Since technology in the pacific region was still at its early stage back in the late 90s, I saw the need to share this knowledge with others around me.
At first, I taught at a Catholic boys high school, called Marist Brothers High School, then I tutored at the University of the South Pacific, while teaching Math at Niue High School using the New Zealand NCEA curriculum. My diploma of educational evaluation further helped me to realize the importance of student need in a classroom.
After a decade of teaching in two high schools in Fiji, one in New Zealand, and at Gunma Kokusai Academy in Japan, I still regard my vocation as an interesting one, where everyday there is something to learn. I have recognized that the driving force behind my long career as a teacher stems from the constant reminder of my own parents' efforts to support my quest for quality education. Though rugby is still my favorite sport, I now have resorted to traveling around various places in Japan and other countries. To all students, my message for you is to acknowledge your parent's roles in supporting your education, listen to the teachers, learn to work hard and make the best out of school.
Matthew Halverson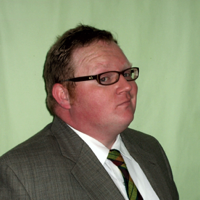 My name is Matthew Halverson, and I'm from Washington State. I spent most of my life in the area around Seattle, but also lived for a few years on a farm in Wisconsin. I studied history and Latin in University, and worked a variety of jobs before coming to Japan as an English conversation teacher. I teach English in the Junior High and High School, and am Gyosei's grammar expert. I also teach social studies in the Junior High, and am particularly in interested in history.
I lived most of my life in rural areas, and love to spend time outdoors. I lived in Chichibu,
Saitama Prefecture, for several years before joining Gyosei, and enjoyed the river and the mountain scenery. Nowadays, I try to visit the island of Iki, off the coast of Kyushu, a couple times each year. My wife's family is from Iki, and the fishing there is great. I also enjoy watching American football (Go Seahawks!) and Ice Hockey (Go Avalanche!).
Gary Neuwirth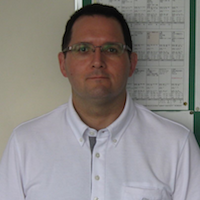 Hi, I'm Gary Neuwirth and I'm from Brooklyn New York. Brooklyn is one of the five boroughs of New York City (with Manhattan, Queens, The Bronx and Staten Island being the other four). In fact, of all the boroughs that make up New York City, Brooklyn has the largest population. I spent my childhood in the "concrete jungle" but after high school, I attended the State University of New York in the beautiful upstate city of Buffalo. While in Buffalo I enjoyed eating spicy chicken wings, multiple trips to Niagara Falls and more snow than you can possibly imagine.
Here at Gyosei, I teach English, Geography and Contemporary Society. I am also a high school homeroom teacher. I have been in Japan since 2006 and have been at Gyosei since 2010. Before coming to Kisarazu, I lived in Tsukuba, Ibaraki Prefecture. This is actually my second trip to Japan. My first experience of life in Japan was when I was a university student. I spent the summer studying Japanese and Japanese culture at the International Christian University (in Mitaka, Tokyo).
When I am not teaching, I like enjoying hiking, watching baseball (Go Yankees!!), studying Japanese history, movies and traveling around Japan. I especially enjoy spending time with my lovely wife Aki as well as my dog Debbie.
Precila Amit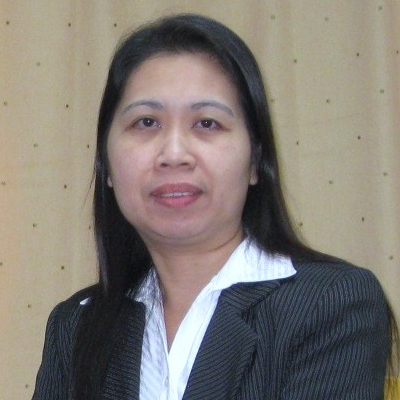 I was born in Bulacan, Philippines. I graduated with a Bachelor of Secondary Education degree major in General Science from Bulacan State University. I became a recipient of two scholarship programs. One was from the Department of Education of the Philippines where I took up Master of Science in Biology at the Ateneo de Manila University and the other was the In-Service Training for Teachers given by the Ministry of Education of Japan where I studied Biology Education at Yokohama National University.
I taught high school General Science, Biology and Chemistry in the Philippines for more than seventeen years before coming to Japan in 2008. I taught at LCA International School in Kanagawa for two years and then worked as an ALT in public junior high schools in Saitama and Gunma for four years. I joined Gyosei this year (April, 2014) and I teach General Science and Biology in the High School and Junior High School.
My interests include photography and theater arts. I also enjoy playing table tennis, reading books and watching Japanese travel shows and dramas on TV. Now I'm doing lessons on Ikebana twice a month and I'm also interested in kendo.
Rebecca Daum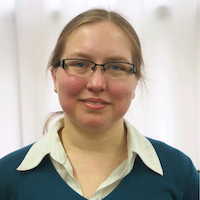 I come from Dayton, Ohio, which is known as the home of the Wright Brothers, who invented the airplane. For college, I went to the nearby Miami University (of Ohio) and majored in Anthropology and Classics. I spent three years in Illinois completing my Master's degree in Anthropology and Museum Studies. During my graduate studies, I was also a teaching assistant for the Introduction to Anthropology course, which I enjoyed greatly. I've also been on three archaeological digs in both Ohio and Italy. Uncovering old pottery and artifacts was an amazing experience.After graduation, I worked in recruitment and Human Resources for three years before deciding that I wanted to return to teaching. I took the interesting path, which involved moving to Sendai, Japan and teaching English at a small college there. Sendai is a great city and gyuutan (cow tongue) is surprisingly delicious!
However, I wanted to transition into teaching junior high and high school, so I was pleased to join Gyosei this year (April 2015). My teaching duties include World History, Geography, and junior high English. I am also a high school homeroom teacher. My hobbies include traveling, reading, hiking, and eating cake. I enjoy spending time with my friends and relaxing, as well as trying new activities and food around Japan.