---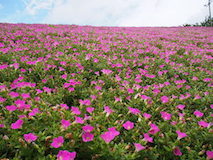 Carl Hunter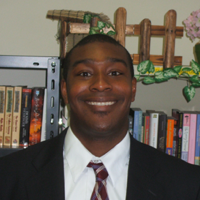 I was born in Tacoma, Washington state, but I was raised outside of Washington, DC. I went to a public school where I played soccer and ran track. I received many medals in both sports. My biggest achievement in Track was my Virginia State champion Long Jump medal. I love most sports. My least favorite sports are baseball, and golf.
I went to Queens University of Charlotte, North Carolina where I continued playing soccer and running track. My soccer team went to the national tournament but lost in the round of 8. My major was business association with a minor in corporate communication.
I enjoy going out with my friends, though since I joined Gyosei it has become increasingly difficult to find the energy. I enjoy good food with good people, amusement parks, beaches, listening to music and sports. If you want to know anything else, please ask.
Andrew Webber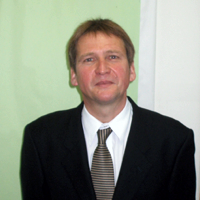 I was born in Newcastle, Australia. After teaching mathematics in Australia for a number of years I came to Japan to work at Gyosei International School.
At Gyosei I have taught Mathematics in the High School and Junior High School. I have also taught English at Gyosei Kimitsu Kindergarten and Gyosei International Primary School as well as in the Junior and Senior High Schools.
My hobbies are a cycling and swimming, two things which I try to do regularly. Some other things that I like to do are swimming or surfing in the ocean and traveling. However, I don't get to do these things as often as I would like.
Joseph Vanualailai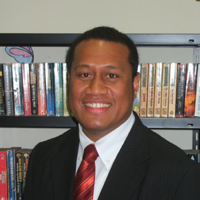 I am all the way from the beautiful island of Fiji. I graduated with a Bachelor of Science Degree from the University of the South Pacific, and then took a Master of Science Degree at the University of Southern Queensland, Towoomba, Australia.
I taught senior Physics, Science, and Mathematics in Fiji and New Zealand for five years before coming to Japan in 2003. I taught as an ALT in Ibaraki for two years, and as an Immersion Teacher at Gunma Kokusai Academy, Gunma, for five years.
I enjoy playing rugby and was a member of rugby clubs in Ibaraki, Gunma, and Tokyo. My aim is to inspire students to enjoy learning science and to appreciate each and everyone's uniqueness and talents.
Matthew Halverson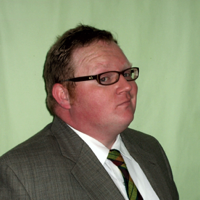 My name is Matthew Halverson. I was born near Seattle, Washington; hence my love of coffee and rain.
The Starbucks in Kisurazu is like a second home!
After high school I went to 'Harvard on the Hill' (Green River Community College) and then finished my studies in History and Latin at Pacific Lutheran University. After graduating I moved to Japan and have been here since. The past four years I have live in Saitama, Akita and Chiba.
My interests include reading. In my library you'll find the 'Map Maker', 'Sharpe' and 'Rebus' series. I also enjoy traveling. I've been to Mexico, Canada, South Korea, Australia, Hawaii, Alaska and Thailand. In Japan, I enjoy restaurant hunting. There are many bizarre and delicious dishes to be found in the countryside.
My teaching duties include high school and junior high English as well as Social Studies for my homeroom class (J3). I hope you enjoy your time here. Remember to keep you buttons done up!